CS:GO OBS Black Screen Capture EASY Fix [2021]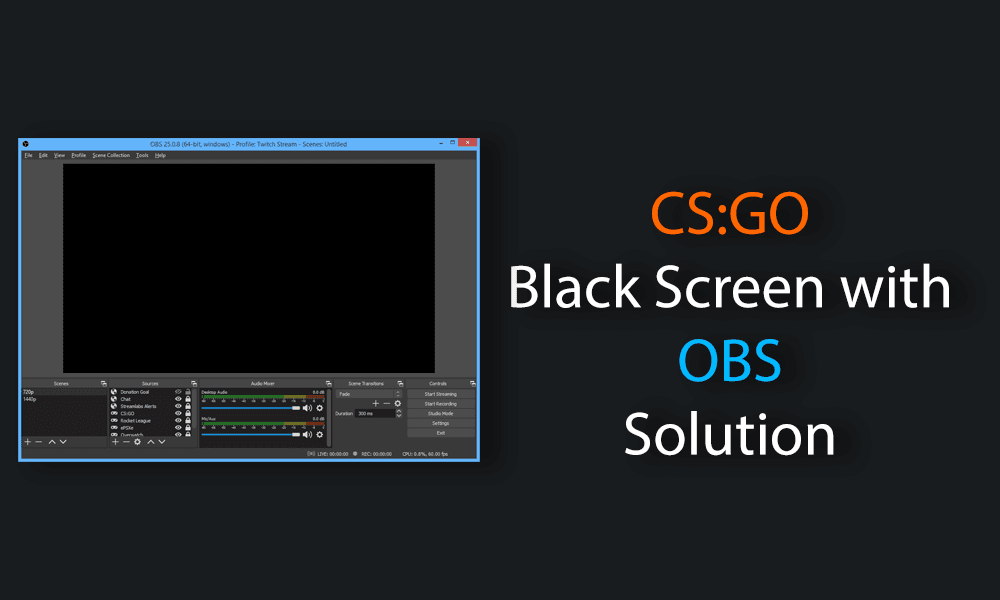 CS:GO was recently updated by the competent Volvo team and broke many third-party programs. In their pathetic attempt at decreasing cheaters they accidentally broke OBS's ability to capture CS:GO using Game Capture.
Of course, cheaters are still running rampant in this game and the only thing Valve has managed to do is inconvenience those of us who just want to play the game.
Now if you want to stream or record CS:GO with OBS in 2020 you have to tinker with some settings.
How to Fix Black Screen on CS:GO OBS
Solution 1 – Allow third party software
Apparently this will lower your trust factor, but it doesn't matter since cheaters always seem to find a way to cheat.
Open Steam
Right Click Counter-Strike:Global Offensive
Click Properties
Click Set Launch Options
Add -allow_third_party_software and click OK
Solution 2 – Windowed Mode
In CS:GO's settings menu change the game from Fullscreen to either Windowed or Borderless fullscreen.
Note that this may add some input lag to your mouse and/or change the way your mouse feels ingame.
After this, open OBS and add a Window Capture to the sources. Use this to capture CS:GO.